Bespoke.
Before we commence your commission nothing exists as all is done from scratch, a blank canvas so to speak.
Bespoke is an art form best not rushed allowing the garment to mould to your body and personality. All work is done by hand so like Rome it isn't built in a day.
We start with your measurements then look at cloth from there discuss individual requirements and preferences whether it be your fit or a particular detail you have in mind such as a gauntlet cuff or "pigs ears".
The next stage is your first fitting, half a suit, no lining or pockets a base on which to check your measurements, posture and characteristics of the cloth ( a Harris tweed makes up somewhat differently to a super 180's twill or barathea. )
Your fitting is then stripped down, re cut and basted to the next stage which we continue until both are happy with the finished with the garment. Allow up to ten weeks for your first commission, eight for repeat orders as we have your past fittings and preferences to work from.
Naturally all are fully hand canvassed and feature details such as hand sewn button holes, Irish linen button threads and Bemberg linings. Peak or notch lapel, slant, straight or jetted pockets, with or without a ticket pocket, centre, side or no vents all possible giving you the luxury of deciding how your suit will look and feel.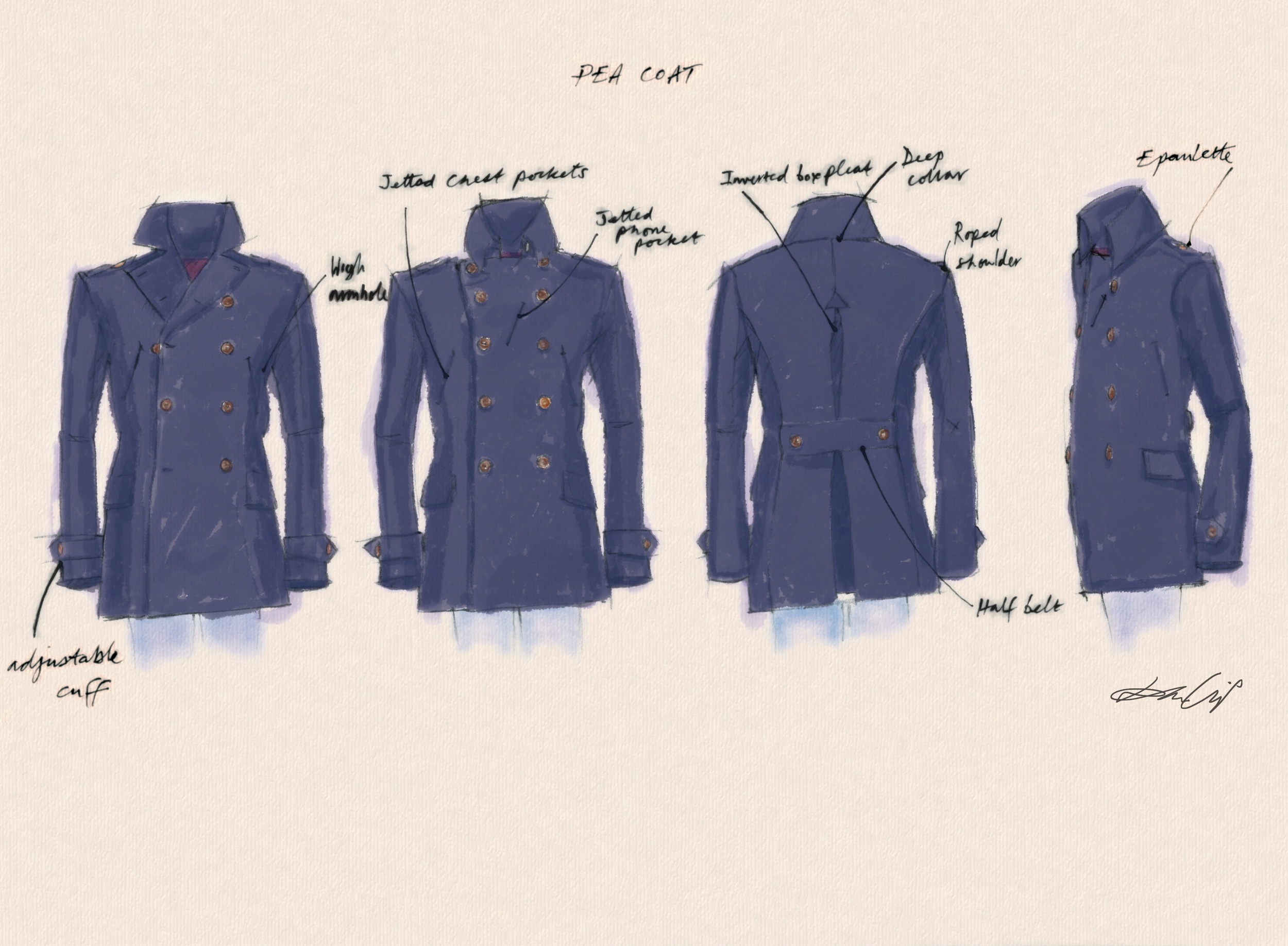 Bespoke navy camel hair Pea coat